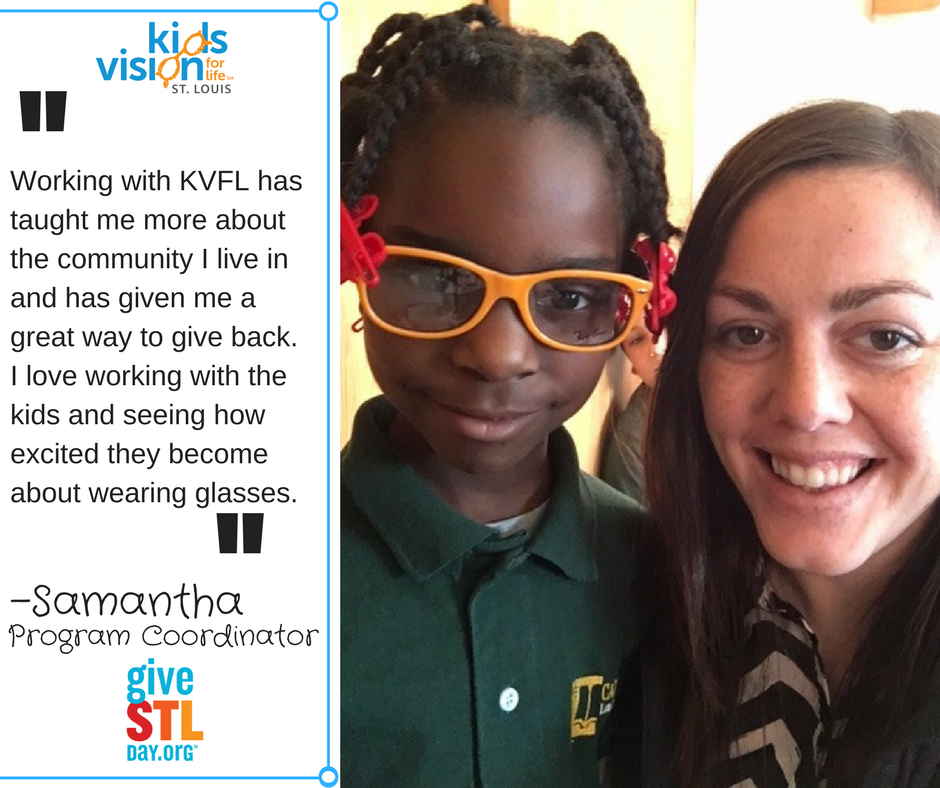 Do you remember your first pair of glasses? Many of our KVFL students are shocked at the difference when they first put on their new glasses. We've heard students say everything from an excited, "wow, everything is really clear now," to my personal favorite, "your head looks really big through my glasses."
I have worn glasses for most of my life. In fifth grade, my class received a vision screening from a program similar to KVFL. I had no idea how poor my vision was until this screening- it was a struggle for me to see the big letter E on the top of the wall chart. My parents immediately took me to an eye doctor where I was prescribed glasses. The difference was profound. Things that were fuzzy blobs suddenly became recognizable words and shapes. Learning was much easier now that I wasn't struggling to see the board in class.
Since working with KVFL I have learned that up to 80% of learning in a child's first 12 years comes through the eyes. Students learn through a variety of visual tasks, including reading, writing, tablets, computers, and boards. If a child suffers from poor vision, learning can be difficult and lead to poor performance in school. According to the AOA, students who do not receive proper vision care may find school difficult or stressful and:
Avoid learning or other near visual work as much as possible

Attempt to do school work anyway, but with a lowered level of comprehension or efficiency

Experience discomfort, fatigue, and a short attention span
Through KVFL, over 33,000 students in the St. Louis area are provided with the necessary vision services to succeed in school. Our program brings vision screenings and eye exams directly to schools, ensuring students receive the proper vision care they need.
Please consider a making a donation to a student in need on this #GiveSTLDay. Visit www.givestlday.org for more information.